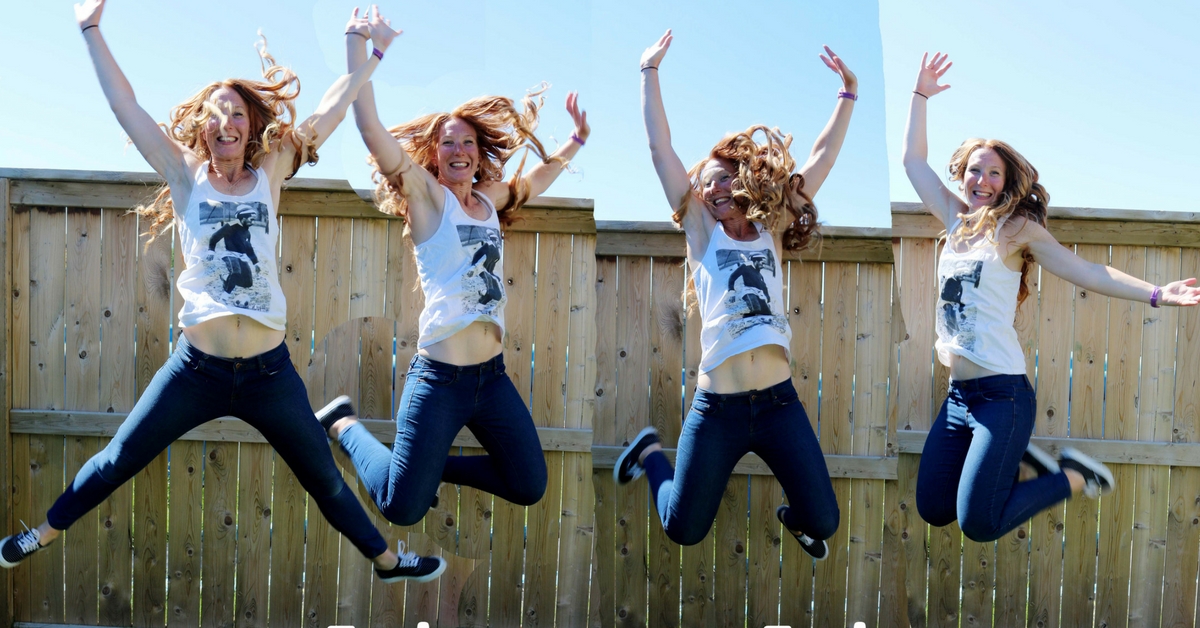 sTRENGTHENING YOUR body, mind and spirit
Women's Fitness & Lifestyle Program
IF YOU ARE DONE saying
"MY PLATE IS TOO FULL"
OR
IF YOU ARE DONE waiting for the "PERFECT TIME" to follow your dreams
OR
DONE FEELING EXHAUSTED AND DISCOURAGED!
THEN, this is your wake up call to TAKE ACTION FOR YOU!
With this program, the possibilities are limitless...
You can zone in on your purposeful, fulfilling life

You can become the successful career woman and a ROCK STAR Woman

You can remove the guilt and the "should be" games

You can strengthen yourself physically, spiritually and emotionally
Imagine your rocking life, working out regularly, successful steps professionally and feeling balanced (no more Mom Guilt)!
Imagine it!
This will happen with my Women's Fitness & Lifestyle Program
I AM GIVING YOU THIS OPPORTUNITY BECAUSE MY WISH FOR YOU IS TO NEVER GET "BURNT OUT" OR "LOST"
My Women's Fitness and Lifestyle program goes beyond your perceived ability.
It creates a solid foundation for success in your personal and professional life
It raises your voice and makes you stand taller
It strengthens your inner self mentally and spiritually
Strengthens your body through the Alive Fitness App
It aligns you to have balance and harmony in your personal and professional life
It gives your take charge attitude!
In your Women's Fitness & Lifestyle Program
I bring together all the pieces to the puzzle, for YOU to be successfully balanced in your personal and professional life.
Over your 90 day commitment
I will show you how to become
Balanced, Motivated and Successful
In your personal and professional life with balance, direction and momentum. We will go over these topics and more
Goal Setting - We will gain focus and clarity over your personal and professional goals and how they can intertwine
Designing your ideal day - We will create your ideal day, then work towards living that ideal day
Self Care - I will be sharing with you the importance of self care, and involve your body, mind and spirit and establish a self care routines
Business - Sharing with you my business tools and resources that have been successful over my last few years as an Entrepreneur in a local fitness studio and with an online fitness and lifestyle coaching business
Establishing Networks and Support systems - Showing you how to extend your reach and make your voice louder with social media, local networking and connections that last. Acknowledging who is your support system and expectations
Creating time for PLAY - Sharing with you how effective and efficient schedules and calendars create play and fun!
Body - Holding you accountable to your personal goals of physical health with personalized workouts each week, for you and your body through my Alive Fitness App
Mind - Creating a strong foundation for success and gratitude for yourself
Spirit - Empowering you with meditation and guiding you to create your own personal affirmations that speaks to your heart
Balance - Inspiring you to have a more balanced life with your personal and professional life working in harmony. Being proactive and giving you the tools to prevent yourself from getting burnt out, overwhelmed and exhausted
I am giving you this opportunity to shine your passions bright and follow your big dreams, with your family right beside you
To you feeling :
PROUD, PEACEFUL AND PURPOSEFUL
Balanced, aligned, energized
Confident in yourself and your voice
Healthier in your body, mind and spirit
Living more in the moment and less "overwhelm" feeling
More free flowing life direction and less resistance
Strength in your decision and choices
In charge of your schedule and appointments
More capable and prepared for those curve ball
Impacting in the lives you touch either personal or professional
Professionally successful and productive
Confident in your favourite pair of jeans!
As your results based women's coach,
I will show you and celebrate with you your strengths, passions and successes.
Each week we connect and I will share, inspire and empower you to overcome obstacles, rediscover new strengths, bring new and fresh ideas to the table. Each week brings a new workout and a new body challenge. Each session is based around YOU and YOUR BIG DESIRES!
After our weekly connections the energy and momentum does not stop there, it keeps going! We don't stop moving, we carry forward right until the next session where we build on it. Then build on it again and soon enough we will have this castle that is fit for the Queen you are!
Imagine living your life the way you want to live it,
the way you dream about,
the way your vision board looks!
Together we can!
What you can expect from me, your Results Based Women's Coach:
I am committed to you and your dreams.
I am committed to your confidentiality.
I am committed to you as a human "doing".
I am committed to believing and supporting you.
I am committed to keeping you accountable and on the successful track
I am committed to providing you with personalized workouts for you and your schedule.
I am committed to an open communication relationship with you, where we respect and honour each other.
I will value your time, effort and applaud it.
What you can expect from working with me is:
I will give you my full undivided attention for a full hour, each week.
I will set you up on a successful plan of action each week to be successfully accomplished.
I will share with you my knowledge, my experience with my business and balance.
I will inspire you to move forward for success in your personal and professional life.
I will share with you self care practices, meditation benefits and more to serve you on a body, mind and soul platform.
I will guide you towards a clearer vision of your dreams.
I will share with you my strategies for building an online business.
I will empower you to move your body and elevate your physical health.
I will be available for additional support via email throughout the week to keep you on track.
I will motivate, encourage and challenge you to become limitless.
.
If this is speaking to your heart, than I ask you to connect with me. Let's sit down and move forward together.
- Kelsey
Due to my demanding Fall schedule, I only have 6 spots open.
Only 6 determined women ready to say YES to their health and YES to their future. Make sure you're one of them.
{For being the first 3 of 6 to commit you will also receive a Alive, Strong & Fearless tank from Lululemon}